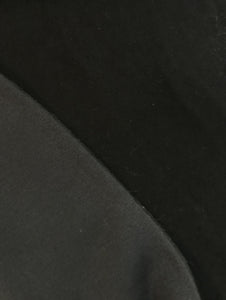 Polartec - (9469-99L01) PowerWool Jersey/WoolGrid Black
In Stock
Anthology
Polartec power wool.  The additional wool increases warmth, wicking and is quick drying and naturally odor resistant.  Black in color, the right sides are folded together.  That is the side that goes on the outside of your garment.  Tips for sewing with True Polartec:
1.  Use a ball point needle and good quality polyester thread.  A longer stitch should be used; or if you have a stretch stitch use that.
2.  If you have a serger use it with wooly nylon thread in the 2 loopers and good quality thread in the rest.  Again polyester thread is recommended.